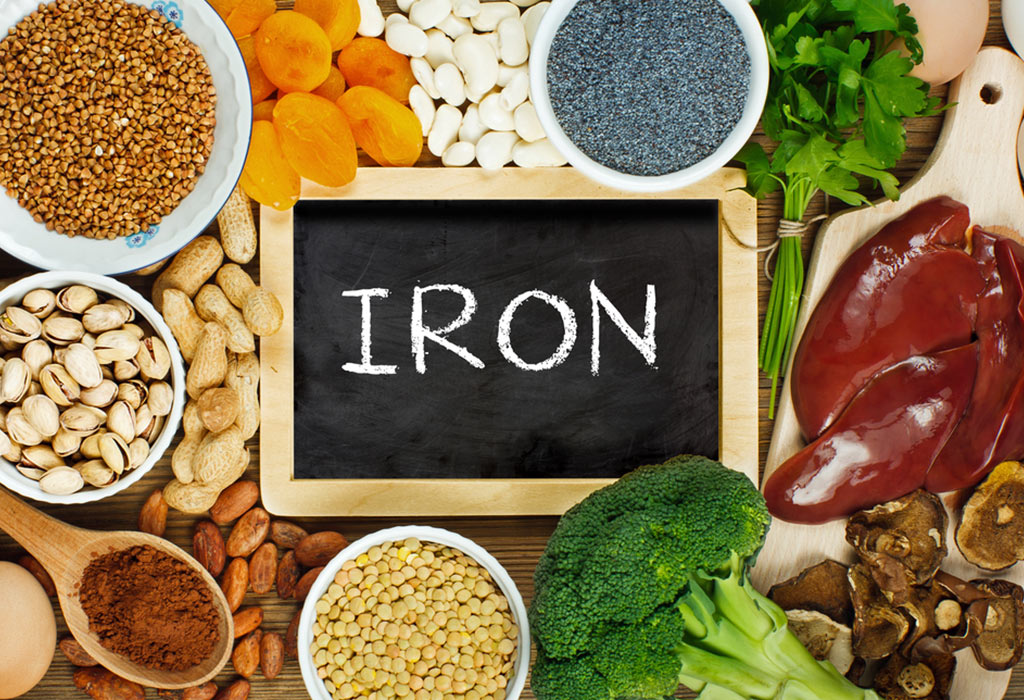 | | |
| --- | --- |
| | FOODS ALLOWED |
| Cereals & Grains | Rice Bran, Bajra,Ragi, Rice flakes, Bengalgram Roasted, Soya Bean, Cow pea(chawli) |
| Vegetables and Fruits | Green leafy vegetables- Mint, Caulifower Green, Colocasia Leaves, Onion Stalks |
| Non Veg Sources | Crabs, Sheep Liver, Prawn, Mutton Muscle, Mackerel. (Meat, Poultry and Fish) |
| Nuts & Oil Seeds | Garden Cress Seeds, Gingelly seeds |
| Spices | Asafoetida, Pippali |
| Fruits | Black Currants, Watermelon, Dates |
Following are certain guidelines-
Include atleast 50gm of green leafy vegetables in the diet everyday.
Avoid drinking Tea or Coffee immediately before or after meals.
Animal sources of iron are better than plant sources.
Whole grains and bran hinder the absorption of iron. Lemon in some quantities can counter this effect and also helps in its better absorption.
Very high fiber meals hinder the absorption of iron. Fermentation degrades the fiber and allows better absorption of iron.