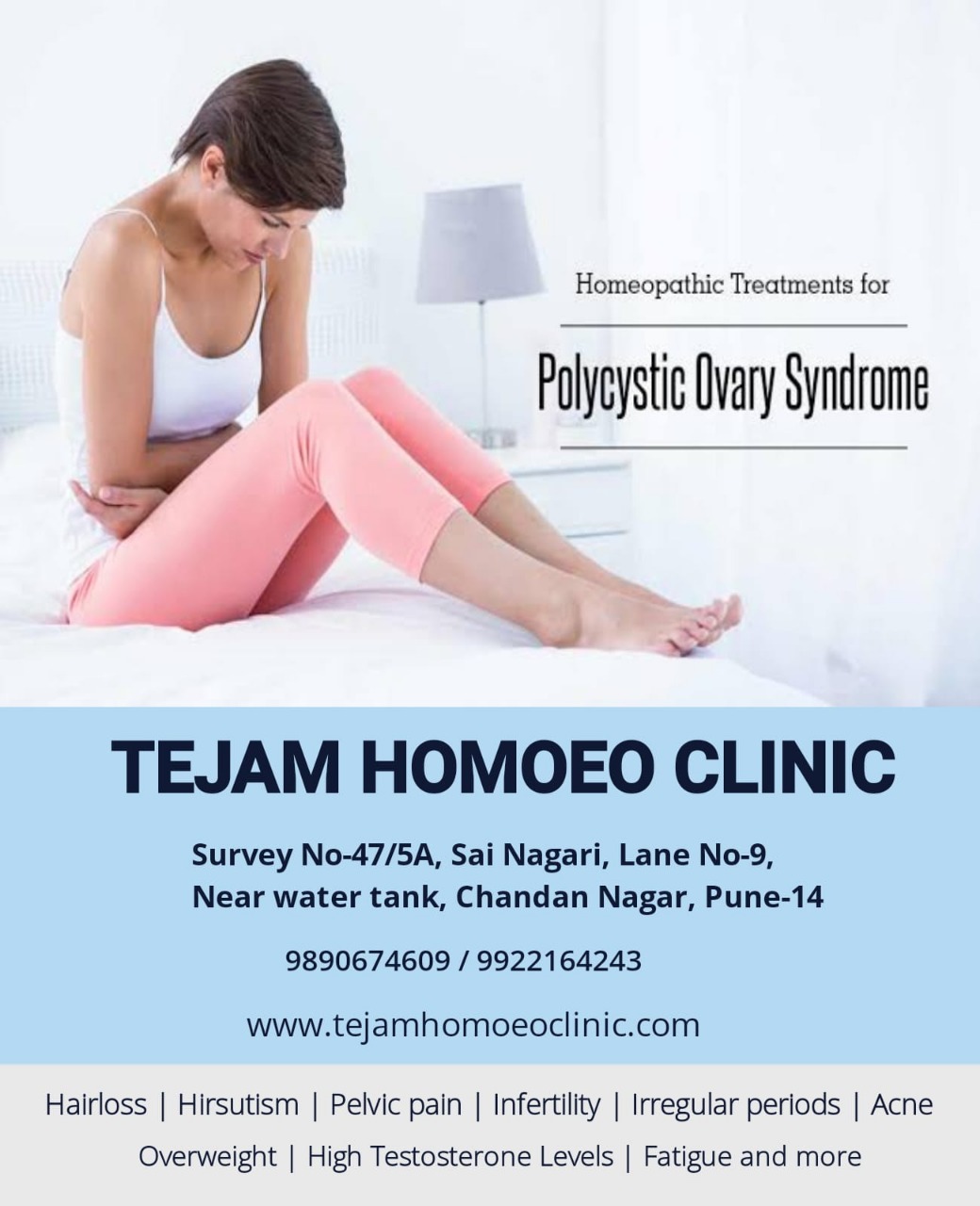 Polycystic ovary syndrome, or PCOS, PCOD Treatment with Homeopathy
Polycystic ovary syndrome, or PCOS, PCOD is the most common endocrine disorder in women of reproductive age. The syndrome is named after the characteristic cysts which may form on the ovaries, though it is important to note that this is a symptom and not the underlying cause of the disorder. A review of the international prevalence of PCOS found that the prevalence of PCOS could be as high as 26% among some populations.Despite its prevalence, the exact cause of PCOS remains uncertain
Signs and symptoms of PCOS includes
Irregular menstrual cycles, no menstrual periods (amenorrhea), periods now and then (oligomenorrhea), heavy periods, bleeding but no ovulation (anovulatory periods), hairloss, pelvic Pain excess hair growth on the face and body (hirsutism), acne or oily skin, obesity, and infertility.
Associated conditions include type 2 diabetes, obesity, obstructive sleep apnea, heart disease, mood disorders, and endometrial cancer. This disease is related to the number of follicles per ovary each month growing from the average range of 6 to 8 to double, triple or more.
So how can Homeopathy help you if have been diagnosed with PCOS?
In homeopathy every woman with symptoms of PCOS presents differently and so too will each woman's treatment plan. Whether it is help with regulating periods, infertility, seeking relief from the side effects of prescribed medications, or dealing with the emotional turmoil of being diagnosed with PCOS, homeopathy can help restore health on both the physical and emotional levels.
In homeopathic treatment we take a holistic approach to health and treat the person rather than the diagnosis alone. There is not "one" specific remedy designed for the treatment of PCOS. Instead each prescription and treatment plan is unique and designed according to the individual's needs.
Homeopathic treatment is safe, non addictive, has no side effects and with good lifestyle choices, diet and exercise can be most effective in helping women with PCOS.
We have treated many cases of PCOS successfully. For treatment
Call us : 9890674609 / 9922164243
Visit us : www.tejamhomoeoclinic.com